To create a digital up-to-dated Europe, the interoperability of the digital public services between the Members of the various Countries must necessarily be promoted.
This is the main objective of the new European Interoperability Framework (EIF) 2017, promoted by the European Commission during the programme "Interoperability Solutions for European Public Administrations" (ISA).
This document, sustained for the first time in 2010, laid out the guidelines for empowering the Digital Single Market, aimed at enhancing digital collaboration between the public administrations of the Member States.
The new technologies have, in fact, already urged Europe to accelerate digitising public administrations for the purposes of time saving, cost saving , augmenting transparency and enhancing the quality of data and the efficiency of public services.
What are the technologic trends to be followed to attain a digital Europe?
The new European Interoperability Framework highlights six technological environments that are already indispensable to ensure interoperability of the Member States digital services.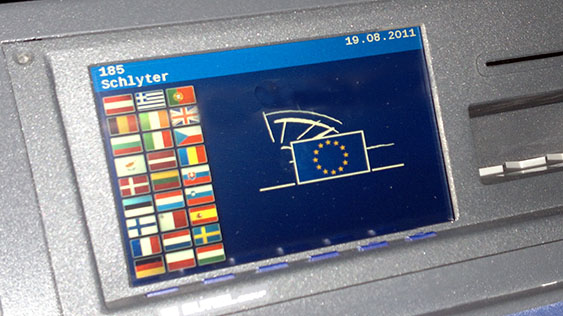 These involve those tools that each Country should use to comprehend the technological innovations used by other countries as well as t exploit the existing competences and initiatives as described below:
Open Data and Open Technologies. Thanks to these tools, administrations are each able to evaluate their own information patrimony and thus enhance their participative democracy.
Cyber Security. This has become one of the priorities for all those governments that are digitising the services being offered to citizens and that necessitate technologies able to protect networks, servers and data against possible attacks or unauthorised accesses.
Cloud Computing. For administrations and governing bodies it represents a flexible, cost saving model for the supply of ICT services, consequently providing access to a number of resources able to be configured and shared offered at moderate costs.
Social Media.These are the channels preferred by the PA to empower communicating with citizens and ensuring the transparency of their own activities.
Mobile technologies. The necessity of investing in mobile-Government is the natural consequence of the developments undertaken by the technological planet.Citizens and companies are already more and more projected towards using mobile devices such as smartphones and tablets as well as accessing PA services or communicatiing with them.
Big Data and Analytics. The new trends indicate that using Big Data and analytics will be more and more widespread and concern all the sectors involving geographical information such as weather forecasts, statistical data, energy, health and transport.
The guidelines sustained by the European Commission, therefore aim at ensuring that the services offered by governing bodies are accessible outside national borders as well.
Only through interoperability will it in fact be possible to reach a true digital transformation, able to cut down costs, save time and enhance the quality of the services offered to citizens.